Author: Isabella White
Narrators: Stefanie Kay, Duane Dale
Length: 14 hours 48 minutes
Series: The 4ever Series, Book 2
Publisher: Fire Quill Publishing
Released: Apr. 5, 2019
Genre: Erotic Romance


Guarding a secret and playing with fire has never been a good combination.





Four years ago, Holly Scallenger embarked on the most difficult journey of her life. As if being a single parent isn't already stressful enough, Holly also attended med-school, in hopes of helping other pregnant women in a way she wasn't helped. But things don't look so good as she has to embark on a new journey - a journey that would take her back to Boston, back to the man who broke her heart and discarded her and her babies.





Sworn to never fall for him again, Holy is put to the test once more when a chance encounter reunites them.





Secret Love is the second novel in the 4Ever series by Isabella White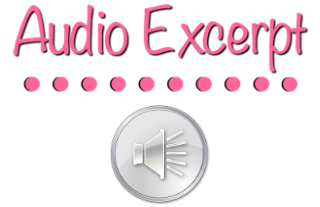 Isabella White is a USA Today Bestselling author. She always knew she was going to be a writer, but it only started to really happen in 2015 when she published Imperfect Love. It was followed two years later by the second part, Secret Love, and in 2018 she published the final part, Endless Love.
When she is not writing she loves to spend her time with her Husband, two daughters and their pets doing whatever journey like takes them on. To find out more about Isabella visit her website at www.isabellawhitebooks.com



Stefanie Kay lives on the East Coast of the US with her husband and two young boys. She's always been a book lover and has a background in performing arts. Narration has become a passion and she loves having the honor of bringing these stories to life. She has narrated Paranormal Romance for DB Sieders, Chick-Lit for Charlotte Roth, and Romance for Isabella White, loving how each author has created such depth and layered stories that are easy to get lost in and you can't help but fall in love with the characters.

Duane Dale brings his distinct and unique timber to the voice acting world after searching his soul to find his ultimate calling. Duane's pursuit of becoming a voice actor came in an unexpected and clandestine manner. Since childhood Duane had a severe stutter that mysteriously left him in March 2004. Shortly after losing his speech impediment Duane decided to pursue what he felt was his Destiny: to become a voice actor.
Duane is also an aspiring author, writing is his passion. He has finished his first novel in a series of four stories all told. The first novel is titled, Time, the First Book in the Destiny Series™. The other books in his planned series are: Chaos, Chance and Inheritance.
He writes in the category of Magical realism mixed in with some family saga fiction. As an aspiring writer, Duane understands the challenges of getting published through traditional means and having people enjoy an authors story telling. Because he truly wants his story to be heard, he plans to produce the audio version of his first novel and release it shortly.

I read the first book in this trilogy,
IMPERFECT LOVE
, back in May of 2016 which is quite a while ago you would think I'd forget about most of it considering the amount of books I read each year but that isn't the case at all. I remembered everything! That right there should tell you something, not only about the story but about the writing as well. When I had the opportunity to review this audiobook I jumped on it, I was not only curious as to how the story was going to continue but also how it would play out in audio, would it add an extra dimension to it and pull me into the story line more than just reading it would have.
The story was fabulous, I cannot stress enough that the first book must be read before you dive into this one otherwise you will loose a lot of the emotion and heart of the story. I enjoyed the narration of the book as well and thought both of the narrators did a wonderful job with their parts.
Holly is a single mother raising her cute-as-a-button 5 year old daughter Jamie Bernice, with the help of her own mother she is heading to Boston for an internship at a hospital close enough but she's hoping far enough away from Jake, the father of her daughters and the man that broke her heart.
Jake has moved on with his life since Holly left Boston and he is getting married! I didn't like this part I have to be honest here I didn't begrudge him happiness since he really didn't know a LOT of what was happening in Holly's life but I didn't like that he was getting married and he starts an affair with Holly when he finally sees her. UGGHH I hated the cheating part of it, I really wish she held out until he broke off the wedding or something but I totally get why the author let it play out the way she did. The chemistry was to strong to fight, they needed one another like you need air to breathe, I get it I do, I just didn't like that he didn't feel one ounce of remorse about it. He was totally fine with cheating on his fiance and it makes you wonder if he's done it before.
This book had me crying, no surprise there, but I didn't need an entire box of tissues as I had with the first book. I am looking forward to seeing how things play out now that Holly is going to Zurich for a year in
ENDLESS LOVE
. I have also added the
WHAT IF SERIES
to my TBR list, this series changes the outcome of different parts of this series by adding the "What if" factor, what if Holly called Jake after she gave birth and different scenarios like that.
This book is filled with passion so please readers be over 17 when purchasing. Happy Reading!!!
I received this audiobook as part of my participation in a blog tour with Audiobookworm Promotions. The tour is being sponsored by Isabella White. The gifting of this audiobook did not affect my opinion of it.

Giveaway: $10 Amazon Gift Card

Jun. 25th:
Viviana MacKade
Bookworms Corner Blog Spot
Jun. 26th:
Audiobook Ebook Fascination
The Book Junkie Reads . . .
Romance Novel Giveaways
Jun. 27th:
What Is That Book About
Momma Says To Read or Not to Read
Jun. 28th:
Lisa Loves Literature
Jun. 29th:
T's Stuff
Jun. 30th:
Jazzy Book Reviews
Valerie Ullmer | Romance Author
Jul. 1st:
Nadine's Obsessed with Books
The Book Addict's Reviews